The Open University is a global leader in higher education able to reach every adult in the United Kingdom - and many others across the world - with the opportunity to learn and achieve, using the power of technology and our world-class expertise in supported distance learning.
From our inception we have been a movement and not just a university, in a class of our own. Our model has inspired other universities across the world and changed millions of lives. We are uniquely a university of four nations, based and funded in England, Wales, Scotland and Northern Ireland. We are passionately open to people, places, methods and ideas, with a huge range of free resources that enable thousands of people every year to take their first – or further - steps into higher education. Non-selective in most of our undergraduate admissions, we enable students from many different backgrounds to achieve the highest standards of academic and professional excellence.
A position of strength
The University embarks on its new strategy from a position of strength; a university with an enviable reputation and scale, with more students than ever before achieving their goals and aspirations, and with pioneering research that is advancing knowledge and improving lives. It is a strategy that stays true to our enduring mission, a strategy of both continuity and change. Our mission has remained a constant since receiving our Royal Charter more than fifty years ago. It is more relevant now than it has ever been. These are times of environmental and social problems on an unprecedented scale, needing an informed public engaged in their solutions, and times of an ever-faster pace of technological change demanding lifelong learning.
Learn and Live
Learning successfully is a challenge, one that the OU is an unrivalled expert in, knowing how to prepare students and see them through to success. But it is also about being truly human and living life fully, which is why we have named this strategy after the motto on the University's shield: 'Learn and Live'. We have developed the strategy with our colleagues in their many different professional roles, with our students, with our governing body and with many friends and advisers. United by a shared commitment to the University's mission, we have identified together the challenges and opportunities we need to address during the next five years and agreed the goals and actions we need to prioritise.
Thriving through change
The strategy sets out not only what we are aiming to achieve during the period ahead but also how we will continue the internal renewal which will enable us to thrive through change, both the changes we intend to make and those that may be necessary because of economic, political or social change around us. It challenges us to realise our goals by living our values, putting into practice our commitments to be inclusive, innovative and responsive in the way we work together and the choices we make.
Through the commitments set out in this strategy, we will achieve an Open University in five years' time which has advanced its mission as a social movement and is true to the vision and values that we not only share but want millions more to share with us.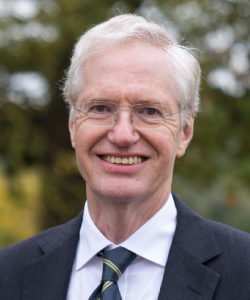 Professor Tim Blackman
Vice-Chancellor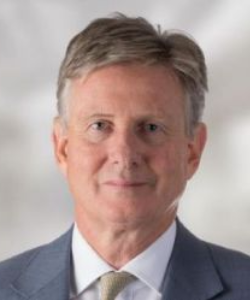 Malcolm Sweeting
Pro-Chancellor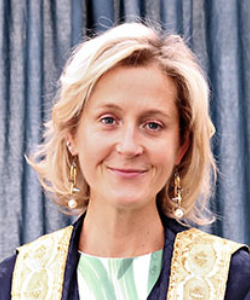 Baroness Martha Lane-Fox
Chancellor