Getting to Walton Hall
The Open University has its headquarters at Walton Hall in Milton Keynes, which is 80km north of Central London, midway between Oxford and Cambridge, and just off the M1 motorway, linking it to Birmingham and the north of England.
If you're coming by car, our address is:
The Open University
Walton Hall
Milton Keynes
MK7 6AA
The campus is 4 miles from Milton Keynes Central railway station, served by the West Coast Main Line between Birmingham and London (Euston).
When you arrive, a campus map (pdf 680kb) is available for you to get around the campus.
Academics at Milton Keynes
Around 1,200 full-time academics work at the Milton Keynes campus, along with some 250 of our 1000 full-time and part-time postgraduate research students.
Faculties and research centres
Research at Milton Keynes
The University has invested significantly in its infrastructure for research, increasing laboratory space at Milton Keynes headquarters by nearly 50 per cent in the last seven years. Our newest facility is the Jennie Lee Building, which houses dedicated laboratories for pervasive computing and deployment of ambient and ubiquitous technologies.
Services at Milton Keynes
Our students and academics are supported by around 4,000 administrative, technical, secretarial and student services staff. Among the administrative and service units with a public-facing role who are based at Walton Hall are:
Milton Keynes community
The OU plays an active role in Milton Keynes life. The local networks in which it is a partner, member or sponsor include: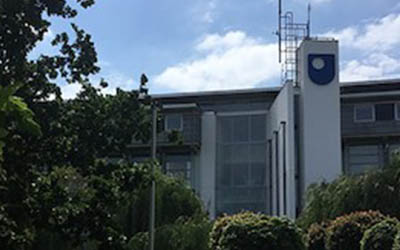 This virtual tour will take you around The Open University campus, pointing out all of the main buildings and revealing the people behind the names given to the many buildings - Wilson, Jennie Lee, Christodoulou, Gardiner, Crowther and Briggs to name but a few.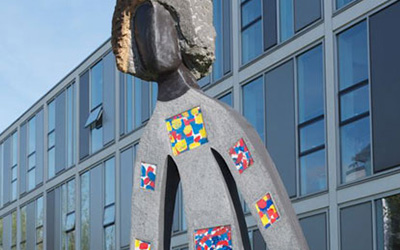 The Open University campus has a large collection of artwork from around the world, for example Modern Misses by Zimbabwean sculptor Dominic Benhura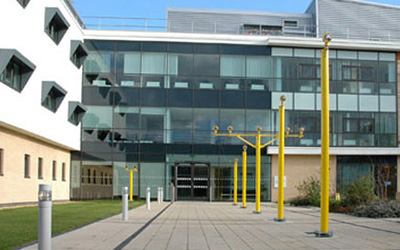 Our research repository ORO has recorded more than 2.2 million downloads since 2006. Around 26,000 research articles are publicly available, part of our commitment to open access to educational resources.